Dr. Ernest Drager
Veterinarian
"In loving memory, we carry on Dr. Drager's legacy."
Dr. Ernest Drager graduated from the University of Minnesota Veterinary College in 1983. He opened Bush Lake Pet Hospital in 1984 and France Avenue Pet Hospital in 2004. Dr. Drager was a member of the Minnesota Veterinary Medical Association and the Minnesota Veterinary Hospital Association. Dr. Drager served the Bloomington-Eden Prairie area for more than 32 years. Dr. Drager retired from Bush Lake Pet Hospital on February 15, 2022. Dr. Drager devoted his life to helping clients and their pets.
In Dr. Drager's own words:
"I am very grateful for the confidence that you, my wonderful friends and clients, have placed in me. We have faced the highs and lows of pet ownership and care together. From the time that I started Bush Lake in 1984 and then opened France Avenue Pet Hospital in 2004, my job has been exciting, and satisfying, but never, never dull. I will take wonderful memories of the pets, owners, and friends that I have come to know over these many years. Again, I thank you from the bottom of my heart. "
Dr. Ernest Drager passed on April 8, 2022, and will be missed by all.
Dr. Alyssa LaSart
Veterinarian
Dr. Alyssa LaSart grew up around the Mille Lacs Lake area in central MN. After high school, she attended the University of Minnesota Crookston where she graduated in 2017 with her Bachelors in Animal Science. She then attended the University of Illinois College of Veterinary Medicine as a member of the Class of 2021. Alyssa has lots of pets at home and is an avid animal lover/advocate. She has 2 dogs (Remi and Mollie), a cat (Sputnik), parakeet (Dodo), and a fresh water fish tank. In her free time, she enjoys reading, baking, and spending time with her pets and boyfriend (Jacob).
Dr. Douglas Gates
Veterinarian
Dr. Gates was born and raised in Minnesota and graduated from the University of Minnesota College of Veterinary Medicine in 2019. He has a passion for exotic animal medicine, surgery, dentistry, preventive care, and teaching. In his free time, he enjoys spending time with his dogs, going up north, and taking care of his reptiles, fish, and arachnids. He can't wait to meet you and your furry or scaly friends.
Dr. Travis
Veterinarian
Dr. Travis grew up in the Midwest with his mom, brother, and a house full of animals (dogs, cats, guinea pigs, rabbits, birds, tortoises, and iguanas). He has always loved animals and pursued his dream by completing his undergraduate degree in Biology at Carroll University in Waukesha, WI. Dr. Travis then graduated from the University of Wisconsin – Madison School of Veterinary Medicine in May 2022 with his fellow veterinarian fiancée and moved to St. Paul with their two cats, Wesley and Rosa. Outside the clinic, he enjoys spending time with family (physically or virtually), drawing, cooking, biking, or working on projects in the garage.
Cindy
Practice Manager and Certified Veterinary Technician
Cindy has been with our company since 2015. She lives in the south metro with her husband. She has 3 adult children living close to home. Her family owns 4 dogs and enjoys fostering dogs for Minnesota Greyhound Rescue. In her spare time, she enjoys hiking, camping, yoga and spending time with her family. Cindy works out of both Bush Lake Pet Hospital and France Avenue Pet Hospital.
Kyla
Certified Veterinary Technician
Hello! My name is Kyla and I have been a Veterinary Technician for 6 years! I graduated from Globe University in Woodbury. I've worked at 2 previous clinics before landing at France Ave. Pet Hospital. I've dabbled in all different things such as Wildlife and Exotics. I currently still work part-time with exotics when I can! Animals are my passion, and I will always be an advocate for their well-being. I currently have 1 cat at home. Bones! She definitely keeps me on my toes as her personality knows no bounds! I would love to have a dog someday; with my current crazy schedule, I don't feel I would be able to give a dog the time and attention it fully needs. I don't have much downtime, but when I do I'm relaxing at home with Bones or traveling north to spend time in the country with my family. I love to go fishing, boating, hiking, camping, anything outdoors! Here's to Someday!
Angela
Certified Veterinary Technician
Angela joined Bush Lake Pet Hospital in 2012 while pursuing her degree in veterinary technology. After earning her certification, she went on to help better the lives of dogs, cats, and other pets with her work in an animal shelter and as a medical lab technician. Angela and her husband share their home with their two dogs and two rabbits as well as their different kinds of geckos, frogs, and other critters. In her free time, she enjoys biking, gardening, and paddling the lakes and rivers.
Jaxon
Certified Veterinary Technician
Jaxon joined Bush Lake in May of 2022. He Grew up in Rosemount, showing rabbits and goats in 4H. He graduated from Dakota County Technical College Veterinary Technician program in 2021. In his free time, he fishes bass tournaments and spends time with his family and pets.
Jade
Certified Veterinary Technician
Jade joined our team in early 2023. She is a Minnesota native and grew up in Inver Grove Heights with a large family and a "herd" of pets. Her love of animals has followed her for her entire life, manifesting in over a decade of experience as a CVT. She's a proud owner of 2 dogs, 1 cat, 2 sugar gliders, and a host of other unusual pets. She has been an active foster parent to many pets throughout the years, which often resulted in them joining the "herd". Jade graduated in 2012 from Argosy university as a CVT and has experience with many fields of veterinary medicine, including emergency, exotics, and companion animals. Her passions include teaching and educating pet owners about all stages of their pets needs and care and has a love for forging long term bonds with pets and their families.
Lauren
Veterinary Assistant
Lauren started with our clinics in the fall of 2021, and she lives with her family in the south metro. She has grown up with many animals including, snakes, lizards, birds, chickens, rabbits, gerbils, hedgehogs, guinea pigs, chinchillas, and dogs and cats. Lauren currently owns a papillon named Monkey and two cats named Kane and Able. Lauren loves working with all the animals and cannot wait to meet you at one or both clinics.
Lisa
Veterinary Assistant
Lisa has been a valued part of our team since 2004. She was hired as our receptionist and through the years has gained experience assisting our doctors in many aspects of our clinic. She provides loving care to all of our clients that come through our doors. She is highly revered by our pet owners as well as our staff. Lisa lives in the community and enjoys running into our clients outside of the office. Her three adult children come to visit as often as they can.
Claudia
Veterinary Assistant
Claudia joined the team in 2022. She loves spending time painting, taking care of her pets, traveling, being outside, and spending time with friends and family. She loves animal, at home she has a rabbit, a leopard gecko, a dog and a variety of invertebrates (aka bugs). She has a passion for animals, and she can't wait to meet all of our clients and their pets. Claudia will be working out of both France Avenue Pet Hospital and Bush Lake Pet Hospital.
Lexi
Veterinary Assistant
Lexi joined the team in 2022, she is currently enrolled in a veterinary technician program. She always had family dogs and cats during her childhood. She currently has a total of 15 pets including 2 dogs, 5 rabbits, 3 gerbils, 2 hamsters, 2 geckos and a Pac-Man frog. She enjoys biking and hiking with her dogs in the summer. She is excited to be working in the veterinary industry and is looking forward to meeting you and your furry companions.
We're proud to serve Bloomington, MN and the surrounding communities.
There is no question too big or too small. If you need anything at all for your pet, please use the information below to contact us immediately. We're here for you and your pets when you need us most!
Have a question?
Complete the form below and we'll be in touch with you shortly. If you need immediate assistance during business hours, please call us directly at 952-944-5320.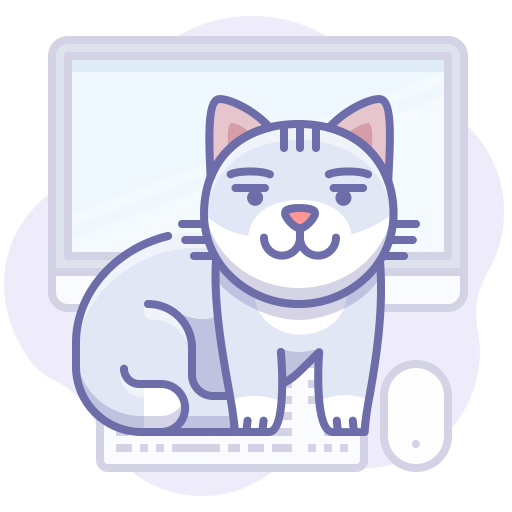 BOOK an Appointment Online!
Use our online appointment book form to book an appointment online in minutes. We look forward to seeing you soon!