Expert care for the dogs and cats of Bloomington, MN and beyond.
We're here when you need us, whether it's for a routine checkup, a much-needed vaccination, or teeth cleaning. Because our clean, facilities utilize the most up-to-date and technological equipment, and our staff is not only knowledgeable about veterinary techniques but also possesses an incredible passion for their work, you can rest assured that your best friend is in the best hands.
Wellness Exams
From the first visit and throughout their entire life, we'll be there to provide the absolute best care for your pet. Our wellness care measures can maximize the fullness of that life both in terms of what your pet can do and for how long. Annual physical exams are important! Many of our younger patients have annual exams, but for aging pets or those who have medical conditions, we recommend exams every six months.
Sick Visits
We understand that not every visit to the vet is a happy one. If your furry friend is sick, our team will be here to provide care and comfort. With our state-of-the-art diagnostic equipment and in-house pharmacy, we'll get your companion back into tip-top shape in no time!
Laboratory
Bush Lake Pet Hospital is able to process a wide array of diagnostic laboratory tests with our in-house laboratory.
Our tests include things like:
Blood Tests
Urine Tests
Fecal Tests
Parasite Tests
Digital X-rays
Ultrasonography
…and more!
We utilize these tests to assess your pet's overall well-being. This helps us detect the trouble brewing in the internal organs by providing important clues to disease.
Microchipping
The chance of being reunited with a lost pet increases greatly if they're microchipped. Microchipping can offer reassurance that, if lost, animal shelters and veterinarians can identify your pet. A tiny microchip is placed under the skin between your pet's shoulder blades. The microchip has an identification number on it, which can be read by a scanner. A veterinarian's office or animal shelter can scan the chip to find out who owns the animal.
Dentistry
Did you know that poor oral health can lead to infections that can spread through the bloodstream to affect major organs such as your pet's liver, kidneys, and heart?
Just as it's important for you to see a dentist regularly, it's important for dogs and cats as well. Your pet's oral health is directly connected to their overall health. Signs of dental disease include bad breath, loose, broken or missing teeth, yellow or brown teeth, red, inflamed or bleeding gums, difficulty or pain when chewing, pawing at the mouth, and excessive drooling. If you notice any of these symptoms, please contact our team and we'll be happy to help.
We are proud that we have the most up to date equipment to treat dental disease, including digital dental x-rays. This allows us to detect if there is any disease beneath the gum line that we would not be able to see otherwise. We are often able to see undetected abscesses, broken teeth, resorbed roots, retained roots, and more thanks to dental radiographs.
Common Dental Problems
Gum disease is very common in dogs and cats.  Gingivitis, or gum disease, is an inflammation of the gum tissue
Peridontitis, or periodontal disease, is the most common dental problem for dogs
Tooth fractures are the second biggest problem for dogs.  This can lead to infection inside the tooth (endodontic disease)
Exotic/Pocket Pet Care
We offer exotic pet care to the following animals:
Ferrets
Skunks
Foxes
Rabbits
Guinea Pigs
Chinchilla
Rats/Mice
Degus/Gerbils
Hamsters
Sugar Gliders
Hedgehogs
Snakes
Lizards
Turtles/Tortoises
We do not offer services for primates, venomous reptiles, wolf hybrids, avians, fish, hooved animals, wild cats, or any animal that could cause serious harm to staff.
Vaccinations
Not all vaccines are created equal. We will explain the differences and customize a regiment that will protect your pet from the very real risks that each individual faces according to that individual's exposure potential.
Question: "My cat doesn't go outside, why does he need distemper vaccine?"
Answer:  "Cat distemper vaccine that we use contains protection from distemper, rhino trachitis, chlamydia, calici, and virulent strength calici virus.  All are air born and highly contagious.  Any person or pet that has come in contact with an infected animal can easily pass it on to your pet."
Vaccines are special proteins that prime the immune system to fight off specific infections. They work in two ways: to reduce the severity of such diseases should they strike or to completely prevent infection.
There are several diseases that can afflict cats and dogs, but most pets can be protected from the worst of them if they are vaccinated properly. For dogs, these include parvovirus, distemper, and infectious hepatitis. For cats, these include panleukopaenia, feline herpesvirus, and feline calicivirus; for outdoor cats, protection can include feline immunodeficiency virus and feline leukemia virus.
Once contracted, these illnesses can prove painful, distressing, and even fatal. Luckily, most of these illnesses can be prevented with vaccination.
Surgery
Our team is highly skilled and experienced in performing a wide variety of pet surgeries using modern techniques, cutting edge equipment, and always adhering to the strictest standards of safety and care. We perform orthopedic, soft tissue, spay, and neuter. We provide surgical options in a clean and safe environment. Most importantly, our veterinary team can closely track each animal's vital condition during surgery. Your pet is in safe hands at Bush Lake Pet Hospital!
Surgical services include:
Spay/neuter
Pyometra removal
Mass removal
Dentals
Bladder surgery
Foreign body removal
Abdominal exploratory
Amputation
Entropion repair
Ectropion repair
Aural hematoma repair
Wound debridement/drain placement
Wound repair
Enucleations
We do not perform declaws on cats.
Pharmacy
Whether your pet is in need of a prescription medication or diet, you won't have to go far. Our in-house pharmacy allows you to fill your pet's prescriptions during your appointment so you don't have to spend time waiting. Our doctors are trained, licensed, and permitted to prescribe and dispense pharmaceuticals. We can have drugs customized to liquids, patches, and even flavors added for convenience.
X-Rays
There have been many advancements in digital x-ray technology, and we can now manipulate the digital images that we take. This allows us to diagnose issues that may not be seen on a traditional x-ray. Because the x-rays are digital, we can also easily share the images with specialists or other veterinarians we may consult for more difficult cases.
Hospitalization
If your pet needs to be hospitalized, rest assured that our staff is capable, experienced, caring, and compassionate. We generally will refer intensive care patients to Internal Medicine Specialists, where they are set up for 24-hour care.
We have our own faculties and bedding at each clinic. Animals are kept clean and dry and are closely monitored.
After-Hours Emergencies
During business hours, our team is here to help. If you're in need of emergency care after-hours, please visit our recommended emergency hospital. Their contact information is listed below.
We're proud to serve Bloomington, MN and the surrounding communities.
There is no question too big or too small. If you need anything at all for your pet, please use the information below to contact us immediately. We're here for you and your pets when you need us most!
Have a question?
Complete the form below and we'll be in touch with you shortly. If you need immediate assistance during business hours, please call us directly at 952-944-5320.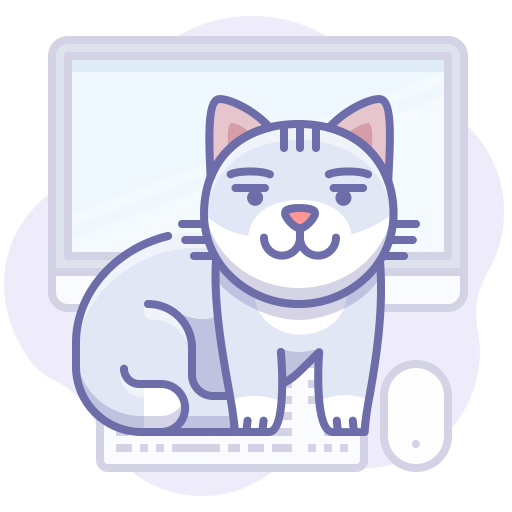 BOOK an Appointment Online!
Use our online appointment book form to book an appointment online in minutes. We look forward to seeing you soon!